Product Description
CLICK HERE TO LEARN MORE ABOUT SPINOSAURUS
This is a GENUINE fossil Spinosaurus dinosaur tooth. It is complete and has well-preserved enamel with a natural luster. An affordable real dinosaur tooth from one of the largest predatory dinosaurs of the period. NO REPAIR OR RESTORATION.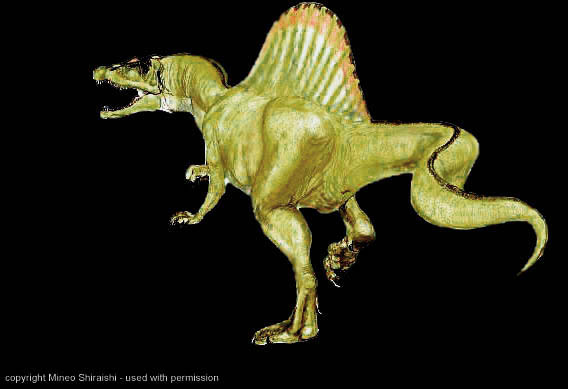 Product Videos
Custom Field
ID
Spinosaurus aegyptiacus
FOUND
Kem Kem Beds (NW Sahara Desert), Morocco
AGE
CRETACEOUS: 112 - 97 million years ago
CONDITION
COMPLETE WITH NO REPAIR OR RESTORATION. NATURAL FEEDING WEAR ON TIP.
NOTE
NICE AFFORDABLE, QUALITY TOOTH
::
Includes a LIFETIME Certificate of Authenticity & Condition / History Sheet
Product Reviews