Product Description
This fantastic Spinosaurus toe claw is in impeccable preservation as well as being complete from the intact proximal end down to the shark tip. The detail of the blood grooves and the surface condition is in superb condition. This claw lacks the typical encrustation, extreme weathering and poor quality repair work that is usually encountered. We cleaned and repaired this rare specimen in our on-site lab and can attest to its magnificent condition, first hand.

The entire surface is dense and has held up remarkably well for the last 90 million years. The hue has been preserved in a light ivory white. Claws of this quality are almost never found any more. With zero distortion, the overall form and fullness of this claw is superb and as it was when the creature was alive!

A Spinosaurus toe claw in this condition is an extreme rarity and sure to gain very rapidly in value over the years.

CLICK HERE TO LEARN MORE ABOUT SPINOSAURUS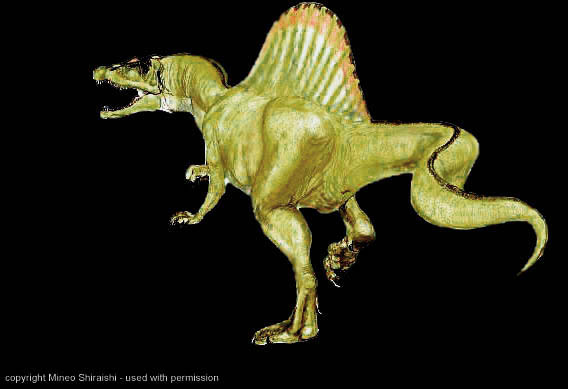 Product Videos
Custom Field
ID
Spinosaurus aegyptiacus
FOUND
Kem Kem Beds (Northwest Sahara Desert), Morocco
AGE
CRETACEOUS: 112 - 97 million years ago
CONDITION
3% RESTORATION TO FILL REPAIRED CRACKS NEAR TIP
NOTE
LAST SPINOSAURUS CLAW WE HAVE. EXCELLENT CLAW WITH SHARP TIP!
::
Includes a LIFETIME GUARANTEE Certificate of Authenticity & Condition / History Sheet
Product Reviews