Product Description
ID

Megaloceros giganteus

FOUND

Gravel Dredge - Maas River, 
Netherlands

AGE

PLEISTOCENE:  150,000 - 15,000 years

SIZE

7" high x 4" across.

CONDITION

NO REPAIR OR RESTORATION.
UNBROKEN WITH PARTIAL SPINES
INTACT NEURAL CANAL. MISSING
TRANSVERSE PROCESSES. 

NOTE

EXTREMELY RARE!


Actual Item - One Only

Comes with a certificate of 
authenticity / information sheet
CLICK HERE TO LEARN MORE ABOUT MEGALOCEROS
This is a VERY RARE fossil thoracic vertebra of the extinct European Giant Deer Megaloceros giganteus. It was collected long ago during a major construction project by the Maas River in the Netherlands. In this deposit, numerous megafauna Ice Age fossils were found including Mammoth, Rhino, Aurochs and Megaloceros. Acheulian prehistoric human stone tools were also collected in the deeper layers.

This exceptional specimen is INTACT with a complete neural canal. This fossil vertebra came from a sub-adult Megaloceros as seen by the incomplete ossification of the articulating surfaces of the centrum. This is the FIRST TIME we have had the opportunity to offer a fossil vertebra from this remarkable beast of Europe's final Ice Age. INTACT WITH NO REPAIR AND NO RESTORATION.
This specimen would also make a great compliment to a primitive man stone tool and weapon collection as they lived alongside each other in pre-history at one point, and were hunted and revered by both Neanderthal and Cro-Magnon humans.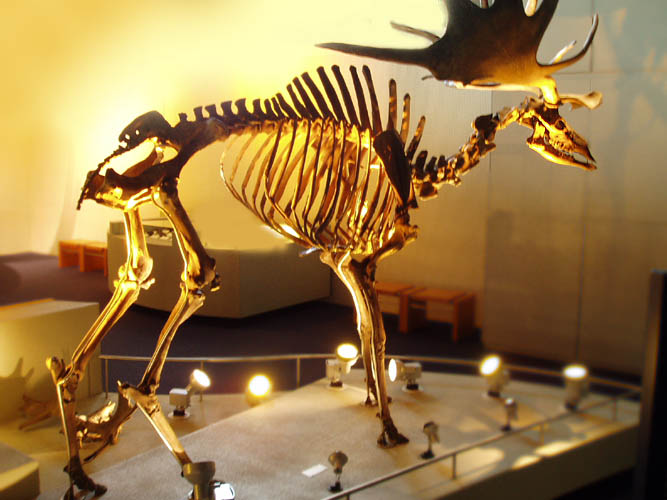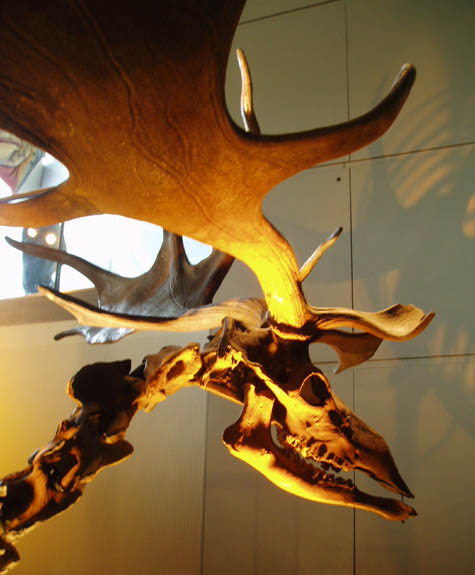 IMAGES COPYRIGHT PROTECTED - PALEO DIRECT, INC.
Product Videos
Custom Field
Comes with a Certificate of Authenticity & Condition / Information Sheet
Product Reviews