Product Description
ITEM # 

DCX006

ID

Spinosaurus aegyptiacus

FOUND

Kem Kem Beds (Northwest Sahara Desert), Morocco

AGE

CRETACEOUS:  112 - 97 million years ago

SIZE

2.5" long

CONDITION

BARELY PERCEPTILE HAIRLINE FRACTURE
REPAIR ONLY.  NO FABRICATION.  RARE
WHITE COLOR IN PERFECT, COMPLETE
CONDITION.

NOTE

THE BEST SECONDARY TOE CLAW WE HAVE
HAD IN THIS DINOSAUR.  JUST AS PERFECT
AS THEY CAN COME!

INCLUDES DISPLAY BOX

   Actual Item - One Only

Comes with a certificate of authenticity / information sheet
CLICK HERE TO LEARN MORE ABOUT SPINOSAURUS
Simply put, if you ran a paleontological scientific cast company and needed a most perfect AUTHENTIC Spinosaurus dinosaur secondary foot claw for the mold, this would be the one to use! It is the finest dinosaur toe claw of this species and digit, we have had in over a decade.
This toe claw represents the finest condition and most complete specimen with its superb surface detail and hue. You will not find another claw of any kind of this quality of preservation. Every tiny anatomical detail is present and the claw is complete. There is a hairline fracture repair that is barely visible but there is NO RESTORATION AND NO FILLERS. We cleaned and repaired this rare specimen in our on-site lab and can attest to its magnificent condition, first hand.
The entire surface is dense and has held up remarkably well for the last 90 million years. The hue has been preserved in a light ivory white. Claws of this quality are almost never found any more at the site. With zero distortion, the overall form and fullness of this claw is superb and as it was when the creature was alive!
WARNING: We have seen a troubling quantity of fake and HEAVILY restored dinosaur claws on the market that are being sold as authentic or with only minor restoration. For years, one trick has been to carve a claw out of fossil bone from the same site where the claws are found to match the color and show tiny pores found in claws. We also have been a number of websites selling claws that have more plastic than real fossil. Such a fossil no longer becomes a fossil but in essence, is worthless. Even at $100, that is a high price to pay for plastic! The staff at Paleo Direct operates a large paleontological preparation laboratory and is fully experienced in cleaning, conserving, repairing and restoring all types of fossils. Such knowledge and facility is rare for a fossil seller and gives us the knowledge to definitively tell fakes from good specimens compared to brokers simply buying already prepared fossils and re-selling.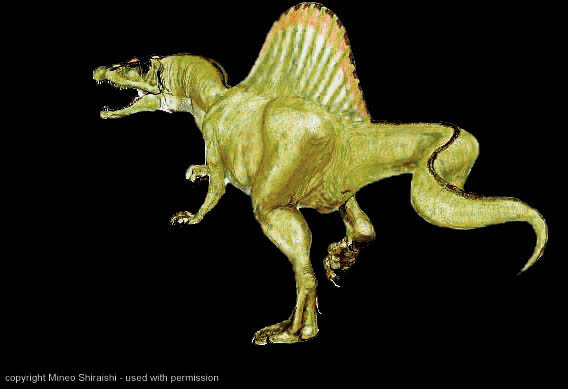 Product Videos
Custom Field
Comes with a Certificate of Authenticity & Condition / Information Sheet
Product Reviews