Product Description
ITEM # 

DCX005

ID

Spinosaurus aegyptiacus

FOUND

Kem Kem Beds (Northwest Sahara Desert), Morocco

AGE

CRETACEOUS:  112 - 97 million years ago

SIZE

5" long on the dorsal curve

CONDITION

HAIRLINE FRACTURE REPAIRS ONLY.  
EXTREMELY RARE LACK OF ANY FABRICATION.  
RARE WHITE COLOR IN STUNNING, COMPLETE
CONDITION WITH SHARP DELICATE TIP AND
ENTIRE PROXIMAL BACK END.


NOTE

ONE OF THE BEST GRASPING HAND CLAWS WE HAVE
SEEN IN A DECADE.  RARELY ARE THEY
THIS COMPLETE DOWN TO THE TINY, NEEDLE-SHARP
TIP.  AS GOOD AS IT GETS!  A RARE, COMPLETE
AUTHENTIC SPECIMEN IN A MARKET AWASH IN 
COMPOSITE CLAWS AND CARVED FAKES.  ONE OF 
THE MOST COMMONLY FAKED CLAWS DUE TO THE
DEMAND AND PRICES AUTHENTIC CHOICE EXAMPLES
HAVE BEEN FETCHING.


INCLUDES DISPLAY BOX

   Actual Item - One Only

Comes with a certificate of authenticity / information sheet
CLICK HERE TO LEARN MORE ABOUT SPINOSAURUS
Even in the heydays of the fossil supply coming out of Morocco, a claw like this was a true rarity. Today, most of what you find for sale are one of two kinds - carved fakes or composite / heavily restored claws made of multiple claws to make them longer and more complete than originally found. Either are worthless. A claw of this caliber is a true prize and finds like this are rarely made with near depleted deposits after decades of destructive digging.
This is a grasping hand claw of a large Spinosaurus dinosaur. From its original needle-sharp tip to the complete proximal end, it is all there and in impeccable preservation. We cleaned this remarkable example in our lab and can attest to its condition. There are several hairline fractures but there is ZERO filling or fabrication. The surface shows rarely seen detail with the most minute pores undamaged and exposed, cleaned of any typical sand encrustation. The color is the rare white so prized by collectors. It has been a decade at least, since we have seen an example like this to offer.
WARNING: We are seeing a troubling number of fake and HEAVILY restored dinosaur claws on the market that are being sold as authentic or with only minor restoration. For years, one trick has been to carve a claw out of fossil bone from the same site where the claws are found to match the color and show tiny pores found in claws. You can tell these claws from authentic claws because the pores of the bone do not follow the curve of the claw, they are linear although, very convincing. We have seen MANY claws faked in this manner selling on very professional websites for ridiculous prices!
We also have been a number of websites selling claws that have more plastic than real fossil. As of this listing, we also seen claws that have had an additional section added to the claw to artificially lengthen and increase the size to fetch a higher price. Such a fossil no longer becomes a fossil but in essence, is worthless. Even at $100, that is a high price to pay for plastic! The staff at Paleo Direct operates a large paleontological preparation laboratory and is fully experienced in cleaning, conserving, repairing and restoring all types of fossils. Such knowledge and facility is rare for a fossil seller and gives us the knowledge to definitively tell fakes from good specimens compared to brokers simply buying already prepared fossils and re-selling.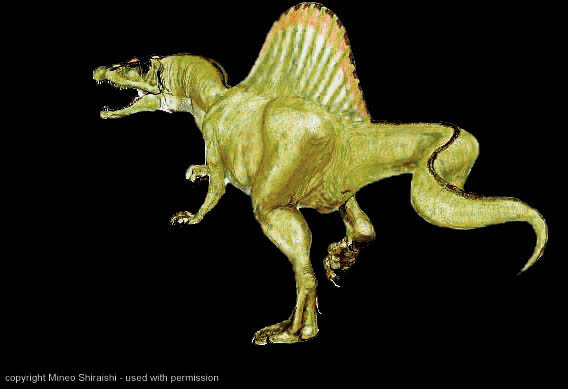 Product Videos
Custom Field
Comes with a Certificate of Authenticity & Condition / Information Sheet
Product Reviews