Product Description
ID

Carcharocles megalodon

FOUND

Beaufort- South Carolina, U.S.A.

AGE

MIOCENE to PLIOCENE:
  23.3 - 1.81 million years

SIZE

6.5" in length on the diagonal x 4.3 wide

CONDITION

NO REPAIR OR RESTORATION.
SLIGHT NATURAL FEEDING WEAR
TO TIP.  BLADE EDGES WITHOUT
BITE GASHES AS IS TYPICAL FOR 
THIS SIZE.

COMPLETE WITH RARE NATURAL
GOLD PYRITIZED AREAS OF THE ENAMEL


NOTE

NEARLY IMPOSSIBLE 

TO FIND THIS


QUALITY 

6.5 INCH TEETH 

U

NRESTORED
AND COMPLETE 

EVER FOR SALE!!! 



BREATH-TAKING DEEPLY REFLECTIVE,
MOTTLED GOLD, BLUE-GRAY AND
BLACK ENAMEL WITH NATURAL
LUSTER!!

INCLUDES DISPLAY BOX


Comes with a certificate of 
authenticity / information sheet
CLICK HERE TO LEARN MORE ABOUT MEGALODON
This is an INVESTMENT CLASS monstrous fossil shark tooth, from the jaws of a huge Megalodon shark known scientifically as Carcharocles megalodon - the largest and deadliest shark that ever lived and possibly the largest predator that ever lived! The massive Megalodon shark is one of the largest and most fearsome predators that ever existed on our planet. Owning a genuine, fine quality tooth from these terrible creatures of prehistory is the pride of many collectors. Most teeth found intact and unbroken have average sizes ranging from 3 to approximately 4.5 inches. On occasion, unbroken, complete examples 5 inches and over are found. Very rare instances of unbroken, fine grade teeth at 6 inches in length are ever found. At a maximum tooth length size of 7 inches, probably less than a dozen of these teeth in an unrestored and complete state, even exist. Current and increasing future demand will never be satisfied by the dwindling numbers of the truly top grade specimens such as this beauty, hence their constantly increasing prices each year. Megalodon teeth have ALREADY proven their rock-solid value appreciation in price during the last decade when they possess fine preservation and remarkable beauty. Only teeth WITH NO REPAIR AND NO RESTORATION that have premium features will appreciate in value and those that have premium features at the top of the size chart will most likely, appreciate beyond expectation since the source deposits for these teeth have been over-collected and heavily depleted in the past two decades!

With our offerings in the Megalodon tooth market focusing on quality instead of quantity, we find it increasingly difficult to locate high-end collector grade Megalodon teeth that are near 6 inches. This is the largest investment-grade specimen we have offered in the past decade and a half! This spectacular specimen is loaded with so many features desired by advanced Megalodon tooth collectors. Teeth like this at this size class THAT ARE NATURAL WITHOUT ANY REPAIR OR RESTORATION, are extremely limited in the market, today.
Prices can jump dramatically for seemingly SMALL size changes and slight variations in detracting features or positive features. For instance, as of this posting, there is a tooth just under 6.75 inches for $25,000. Equivalent teeth of just 1/2 inch less in size run typically A FIFTH of that price at around $4000 to $6000. To make the point even further, in the past six to seven years ago, two 7 inch teeth sold for $65,000 and $80,000. So we have a price variation of equivalent quality teeth from $80,000 to $5,000 and only an inch makes the difference!!! Like rare diamonds, as the teeth get up in size, the price JUMPS SEVERELY for those seemingly minor size differences.
The tooth offered here is half way in size between a $4000-$5000 tooth and a $80,000 tooth yet, much closer to the lower end of the range so it is VERY conservatively priced!!!!!!

This whopper specimen is 6.5 inches in length, it is 100% NATURAL, COMPLETE, INTACT and most important in this size class, WITHOUT ANY RESTORATION OR REPAIR. The serrations are crisp with slight feeding wear which is certainly expected for a shark this size! It lacks typical unsightly gashes in the blade edges. Megalodon teeth OVER 6 inches rarely have serrations like this is so this tooth is ULTRA-RARE!

The enamel on BOTH sides is intact with no peeling or missing parts. What is amazing is that deep in the surface of the enamel, beneath the blue-gray and black swirls lies a GOLD PYRITE mottled pattern on the labial side and edges of this on the blades, on the lingual side! The enamel on both sides is a chatoyant blued steel silver with mottled silver and gold patterns that shimmer and dash beneath the surface as the tooth is turned in strong light! NOT ONLY IS THIS TOOTH HUGE AND IN FINE CONDITION WHICH IS ULTRA-RARE UNTO ITSELF BUT TO HAVE THESE AESTHETIC FEATURES AND COLOR MAKES THIS A PRIZE TOOTH!

The enamel is NOT coated with any sealer and is dense and naturally lustrous. This tooth has not been photographed wet or rubbed with oil to artificially improve the appearance. Most teeth this large have major issues with the tip or blade edges such as breaks or severely bitten edges but this tooth has only minor feeding wear. Of interest is the complete, intact base of the crown where it meets the root on either side. This region is 100% GENUINE AND INTACT with serrations. Often this part of the tooth is missing. Root is also complete and dense.

Whether it is disclosed or not, once a Megalodon tooth gets in this size range, very few fine grade and complete teeth without serious damage are found. Restoration and repair is very common on teeth this large. Such work makes them worth A FRACTION in price of what a natural tooth like this specimen is worth. Five inches is considered the "magic mark" in Megalodon teeth and the largest Megalodon teeth ever found measure up to approximately 7.25 inches. Of the dozen or so in existence over 7 inches, most have restoration and/or repair, in some cases to artificially extend their lengths. Teeth that approach six inches and up from are so hard to come by in a fine natural state that most collectors will accept some repair or restoration because the teeth are otherwise ugly as they were found. Furthermore, the demand for teeth this large far exceeds supply so even very bad teeth will be modified and restored to meet the insatiable demand. Large Megalodon teeth with repair and restoration will never appreciate in value anywhere near to the status that a natural tooth would, such as this specimen. Unlike all other fossils, Megalodon teeth collectors do not find such work done to fossil shark teeth acceptable or desirable and serious collectors shy away teeth with repair or restoration.

The personal experience of physically holding such a massive Megalodon tooth as this in your hands is hard to describe. If you wanted to own only one or two amazing specimens of these fossil teeth, this is one candidate that should be seriously considered. Teeth like this are not often found on the open market today. We guarantee that this fine investment-grade giant has absolutely NO REPAIR AND NO RESTORATION - a serious problem today in the Megalodon tooth market when it comes to large, impressive examples.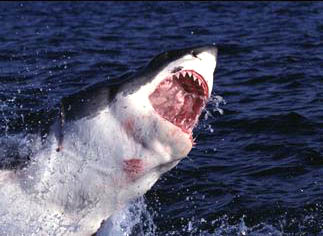 Product Videos
Custom Field
Product Reviews