Product Description
This GIANT fossil rib bone is from a Camarasaurus sauropod dinosaur from the Jurassic Period. It is being sold in three sections because it is impossible to reasonably ship it whole. It is virtually complete with only a portion of the proximal end missing. ANY fossil from Camarasaurus is rare, even teeth, but a virtually complete bone like this is extremely rare! From a very old U.S. collection and one of only two Camarasaurus bones we have offer, this being the only complete bone.

Camarasaurus was a genus of quadrupedal, herbivorous dinosaurs. It was the most common of the giant sauropods to be found in North America. Its fossil remains have been found in the Morrison Formation of Colorado and Utah, dating to the Late Jurassic epoch (Kimmeridgian to Tithonian stages), between 155 and 145 million years ago.

Camarasaurus possessed a distinctive cranial profile of a blunt snout and an arched skull that was remarkably square. The 19 centimeter long (7.5 in) teeth were shaped like chisels (spatulate) and arranged evenly along the jaw. The strength of the teeth indicates that Camarasaurus probably ate coarser plant material than the slender-toothed diplodocids.

The maximum size of the most common species, C. lentus, was about 15 meters (49 ft) in length. The largest species, C. supremus, reached a maximum length of 23 meters (75 ft) and maximum estimated weight of 47 tonnes (51.8 tons).
CLICK HERE TO LEARN MORE ABOUT SAUROPODS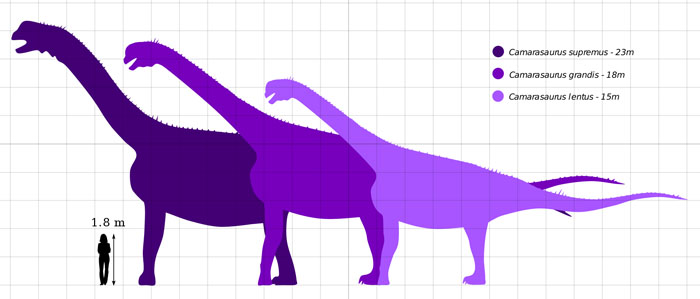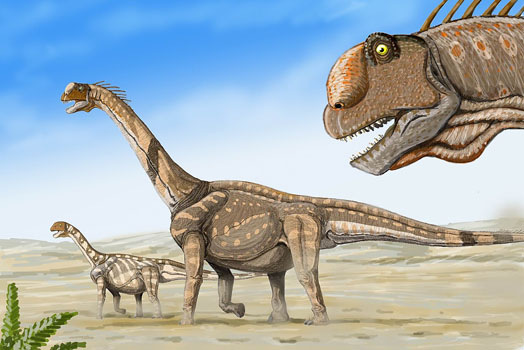 Product Videos
Custom Field
FOUND
Morrison Formation - Utah, USA
AGE
LATE JURASSIC: 155 - 145 milllion years ago
SIZE
60" long when assembled
CONDITION
SOLD IN THREE MAJOR SECTIONS WHICH CAN BE GLUED TOGETHER ONCE RECEIVED. Repaired with minor crack filling. Stabilized. No fabrication.
NOTE
ULTRA-RARE VIRTUALLY COMPLETE RIB SHOWING THIS DINOSAURS SIZE. AN UNCOMMON CAMARASAURUS FOSSIL BONE!
::
Includes a LIFETIME Certificate of Authenticity & Condition / History Sheet
Product Reviews