Product Description
CLICK HERE TO LEARN MORE ABOUT MEGALODON
The massive Megalodon shark is one of the largest and most fearsome predators that ever existed in the ancient seas. Owning a genuine, fine quality tooth from these terrible creatures of prehistory is the pride of many collectors. This high grade tooth came from the famous shark known scientifically as Carcharocles megalodon - the largest and deadliest shark that ever lived! This spectacular specimen is loaded with so many features desired by advanced Megalodon tooth collectors. Teeth like these are getting certainly harder to come by in today's market. Current and increasing future demand will never be satisfied by the dwindling numbers of the truly top grade specimens such as this beauty, hence their constantly increasing prices each year.
Collectors of Megalodon teeth not only look to size and condition, but unique colors or phenomena about a tooth can really drive fanciers wild and this tooth is an example of that. River teeth in red command a very strong demand and premium due to their scarcity and beauty and are the rarest and most desired of fossil shark tooth colors from river deposits. This tooth comes from a certain deposit of the St. Mary's River system where the fossil teeth developed a rich copper brown to blood red color in the enamel. These teeth sometimes also display large spotting and / or an incredible reflective chatoyance. The minerals and tannins in the water make for this unique trait but only in certain areas of this river system and those deposits are few and far between. This is one of those rare teeth.
This PRIZE Megalodon tooth is SUPERB IN EVERY WAY with FULL SERRATIONS, SHARP TIP AND INTACT BLADE EDGE BASES WHERE THEY MEET THE ROOT. It is not only large at over the magic 5 inch mark, but it shows the most in-demand colors of river Megalodon teeth - RED. This is an INCREDIBLE tooth for its condition and color!!! Very few teeth are ever found with such desirable traits as this prize!!! This is an INVESTMENT GRADE beautiful Megalodon tooth from this unique site. The enamel is an intense copper red and brown color with strong chatoyance in bright light. Root is solid and stabilized with complimentary burnt orange-brown colors. The labial side has dark and richly colored tortoise shell patterns and hues. The overall effect and beauty of this tooth must be seen to be appreciated. NO REPAIR AND NO RESTORATION. Definitely, a tooth with unique and highly aesthetic features seldom seen!
Megalodon teeth found in rivers are almost always heavily eroded and worn from the high energy environment in which they were subjected to. They usually have dull, sand-blasted enamel, peeling back from the core. The roots are often damaged. While we strictly avoid Megalodon teeth with restoration or repair, Caveat emptor as some Megalodon teeth in dealers' inventories have repair or restoration which GREATLY diminishes the value. This is not often disclosed to the buyer accurately.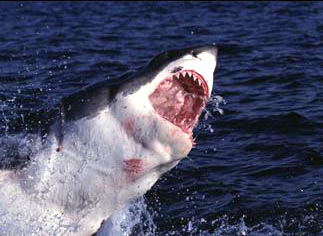 IMAGE COPYRIGHT CHRIS FALLOWS - USED WITH PERMISSION
Product Videos
Custom Field
ID
Carcharocles megalodon
FOUND
St. Mary's River Basin - Georgia, U.S.A.
AGE
MIOCENE to PLIOCENE: 23.3 - 1.81 million years ago
SIZE
5.25" in length on the diagonal edge
CONDITION
NO REPAIR OR RESTORATION
NOTE
SUPREME COLORFUL BEAUTY WITH STRONG CHATOYANCE AND BREATH-TAKING TORTOISE SHELL MARBLING ON LABIAL SIDE. SHARP TIP AND SERRATIONS. RAREST AND MOST DESIRABLE COPPER RED AND BROWN HUE WITH FANTASTIC COLORS.
::
Includes a LIFETIME GUARANTEE Certificate of Authenticity & Condition / History Sheet
Product Reviews