Product Description
Once in a while, good fortune smiles on us and we land an acquisition that is jaw-dropping rare! This is one of those moments. This is a well-preserved, unbroken and incredibly rare fossil tooth from the megalosaurid dinosaur Afrovenator abakensis, a recent meat-eating dinosaur discovery from the Tenere Desert of Africa. This came from a small collection of fossils formerly in the estate of a retired European expedition guide who had traveled to the South Central Sahara many decades ago. In this collection were a variety of exceptionally rare fossil dinosaur and other reptile teeth including A SINGLE TOOTH of Afrovenator! This RARE specimen is from that collection and it is most certain we will never see such an opportunity again. Current regulations and civil war in the Tenere Desert have made modern collecting illegal and life-threatening! This is a once-in-a-lifetime chance to acquire such a rare fossil tooth from a dinosaur that has NEVER been commercially collected or available on the market.
This fossil dinosaur tooth is far more rare than any dinosaur tooth we have ever offered in the past, with the exception of the equally rare tooth from Eocarcharia, from this same collection. Afrovenator is not known to have any fossils on the market but in addition, the region where these fossils were found is off-limits to any collecting making this truly a rare opportunity to add an extremely scarce fossil tooth to your dinosaur fossil collection. Rarity aside, the condition of this specimen is SUPERB! All the enamel is intact and the tooth is complete and in remarkable preservation. Slight natural feeding wear is evident on the tip. Serrations are completely intact and easily seen. INTACT WITH NO REPAIR AND NO RESTORATION. Far more rare than teeth from T. rex and yet, at a fraction of the cost. WITH OUR HIGHEST RECOMMENDATION!
In the year 1993, an American team of paleontologists on an expedition in Niger, unearthed the remains of a single, nearly complete, new megalosaurid dinosaur named Afrovenator abakensis, meaning "African Hunter". This large predatory theropod great to approximately 25 feet long and had a weight up to one ton. The body structure was rather lean and streamlined, likely allowing this hunter-killer to easily run down and swiftly kill its prey. Several subsequent expeditions to the region yielded many more discoveries of new, never before known large prehistoric dinosaurs, land reptiles and even a large pterosaur. Afrovenator lived alongside the giant Supercroc crocodile, Sarcosuchus imperator, as well as a spinosaurid dinosaur, Suchomimus tenerensis.

copyright art above by M. Shiraishi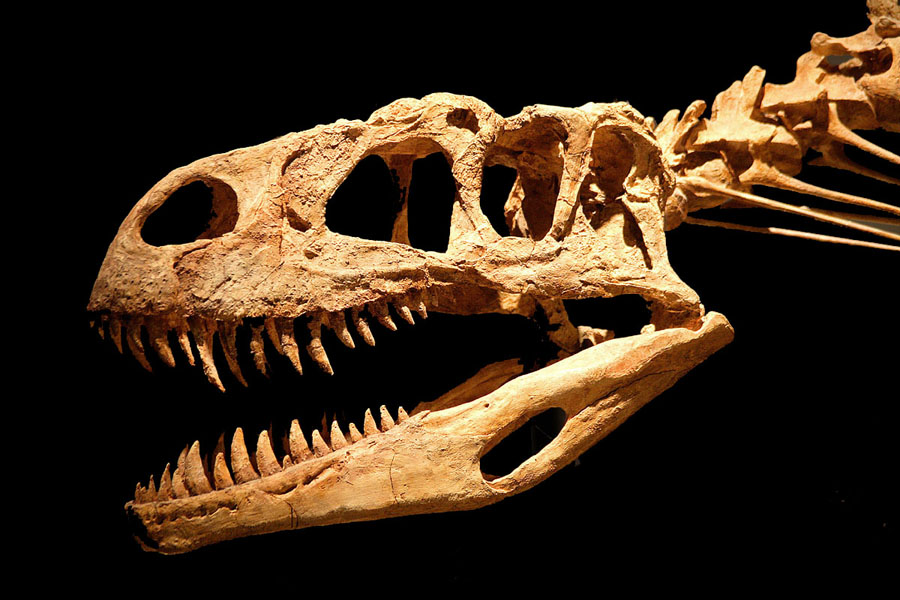 Product Videos
Custom Field
Product Reviews