Product Description
ITEM # 

DT6-210

ID

Dromaeosaurus sp.

FOUND

Hell Creek Formation - South Dakota, USA

AGE

LATE CRETACEOUS PERIOD:  70 - 65 million years ago

SIZE

1" long

CONDITION

INTACT WITH NO REPAIR OR RESTORATION.
NEEDLE-SHARP TIP!


NOTE

SUPREME TOOTH OF A DROMAEOSAUR 


LARGER THAN

 VELOCIRAPTOR SIZE!

INCLUDES DISPLAY BOX

   Actual Item - One Only

Comes with a certificate of authenticity / information sheet
CLICK HERE TO LEARN MORE ABOUT DROMAEOSAURS
This is a SUPRME QUALITY genuine fossil tooth that would have come from a large Dromaeosaurus sp. "raptor" dinosaur from the famous Hell Creek deposits in the United States. Dromaeosaurus differs from most of its relatives in having a short, massive skull, a deep mandible, and robust teeth. The teeth tend to be more heavily worn than those of its relative Saurornitholestes, suggesting that its jaws were used for crushing and tearing rather than simply slicing through flesh. Therrien et al. (2005) estimated that Dromaeosaurus had a bite nearly three times as powerful as that of Velociraptor and suggested it relied more on its jaws than on the sickle claw to kill its prey.
The tooth is in EXCELLENT preservation. It is intact with crisp serrations and a needle-sharp tip. The enamel is a beautiful dark brown hue with supreme preservation. Tooth has NO REPAIR AND NO RESTORATION.
The famous Hell Creek deposit in the Northwestern United States has been immortalized again and again on numerous TV documentaries as the "Valley of the T. rex". For its astonishing array of dangerous and large prehistoric predator fossils, no place has captured more attention or has been featured more in the news than Hell Creek! Fine grade fossils from this formation are amongst the most sought after specimens for collectors around the world. Most of the dinosaurs we grew up learning about as kids, come from Hell Creek.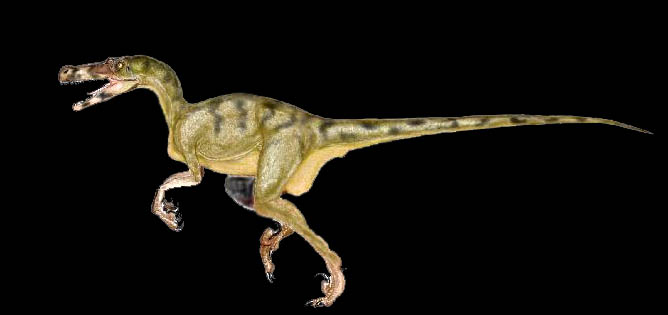 Product Videos
Custom Field
Comes with a Certificate of Authenticity & Condition / Information Sheet
Product Reviews