Product Description
From the Two Medicine Formation of Montana, U.S.A., this is a RARE fossil dinosaur tooth from a small dromaeosaur dinosaur called Bambiraptor feinbergi. Discovered in 1993, this small dromaeosaur was named after the fossilized remains of an unusually well-preserved individual that was nearly 95% complete, unheard of in dromaeosaur fossil skeleton discoveries. The unearthing of Bambiraptor allowed scientist a rare glimpse of actual anatomy never before seen. Bambiraptor is considered one of the most bird-like dinosaurs ever discovered. Armed with killing claws on its feet and arms long enough to reach its mouth, thereby allowing this dromaeosaur to hold and eat its prey, Bambiraptor was named for its small size. Based on the skeleton discovered, this small, swift moving dromaeosaur grew to only 1 to 1.2 meters long and would have weighed between 2 - 2.5 kilograms.
This tooth from a Bambiraptor dromaeosaur, is of the finest quality. It is complete with beautifully colored enamel, a sharp tip and crisp serrations.
Despite how dromaeosaurs are portrayed in the movies, most were only knee-high and about the size of small dogs, hence the very small teeth that are usually found. Dromaeosaur teeth are found in micro-sites carefully scanning the tiny fossils found in prehistoric environments that once were rich habitats such as swamps, springs or stream beds.

SEE MORE AND LEARN ABOUT RAPTOR DROMAEOSAUR DINOSAUR FOSSILS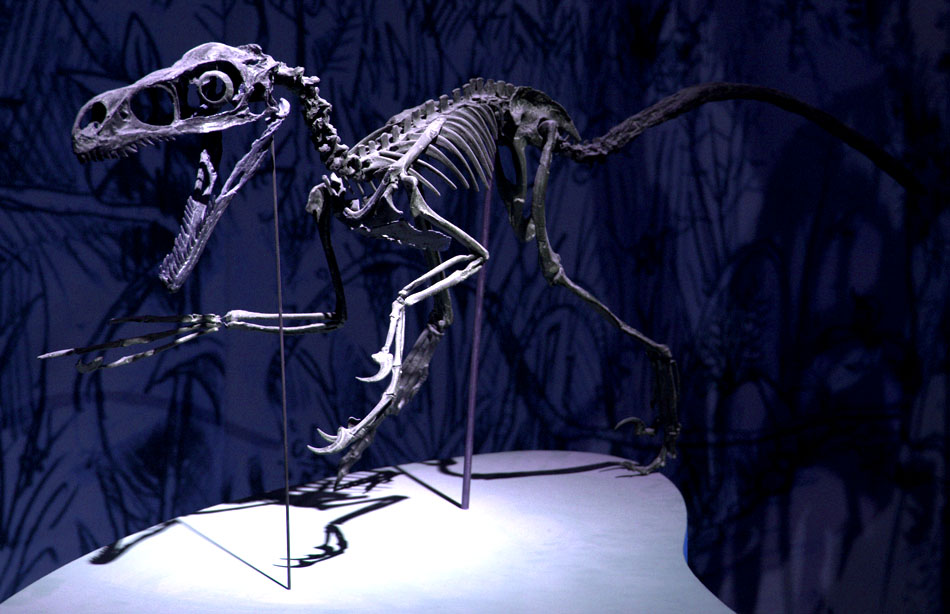 Product Videos
Custom Field
FOUND
Two Medicine Formation - Montana, USA
AGE
LATE CRETACEOUS PERIOD: 80 - 74 million years
SIZE
.25" long on the leading curve
CONDITION
NO REPAIR OR RESTORATION
NOTE
SCARCE TOOTH WITH SHARP TIP AND CRISP SERRATIONS FROM A SMALL RAPTOR DROMAEOSAUR DINOSAUR
::
Includes a LIFETIME Certificate of Authenticity & Condition / History Sheet
Product Reviews