Product Description
ITEM # 

SH6-287

ID

Carcharocles megalodon

FOUND

St. Mary's River - Georgia, U.S.A.

AGE

MIOCENE to PLIOCENE:  23.3 - 1.81 million years ago

SIZE

5.3" in length on the diagonal edge

CONDITION

NO REPAIR OR RESTORATION

NOTE

INCREDIBLE

 RARE MIX OF REFLECTIVE STEEL GRAY
AND COPPER COLOR WITH UNIQUE PATTERNS

INCLUDES DIPLAY BOX -

 Actual Item - One Only

Comes with a certificate of authenticity / information sheet
CLICK HERE TO LEARN MORE ABOUT MEGALODON
At 5.3" in length, this is a very large tooth in addition to having such a beautiful color feature. It is not only over the magic 5 inch mark, but it shows the most in-demand colors of river Megalodon teeth. This is an INCREDIBLE tooth for its condition and color!!! Very few teeth are ever found with such desirable traits as this prize!!! Serrations are worn but still visible. There is an intact tip with slight feeding wear from when this massive shark was alive. The enamel is an intense copper bronze color with strong chatoyance and highlights of reflective steel gray colors. Root is solid and stabilized with complimentary salmon pink and red colors. NO REPAIR AND NO RESTORATION.
Collectors of Megalodon teeth not only look to size and condition, but unique colors or phenomena about a tooth can really drive fanciers wild and this tooth is an example of that. River teeth in red command a very strong demand and premium due to their scarcity and beauty and are the rarest and most desired of fossil shark tooth colors from river deposits. This tooth comes from a certain deposit of the St. Mary's River system where the fossil teeth developed a rich copper brown to blood red color in the enamel. These teeth sometimes also display large spotting and / or an incredible reflective chatoyance. The minerals and tannins in the water make for this unique trait but only in certain areas of this river system and those deposits are few and far between. This is one of those rare teeth. What is unique to this tooth is the presence of mottle STEEL GRAY reflective color patterns that are showing with the copper.
Teeth like these are getting certainly harder to come by in today's market. Unlike all other types of fossils, ANY repair or restoration to Megalodon teeth DRAMATICALLY LOWER THE VALUE!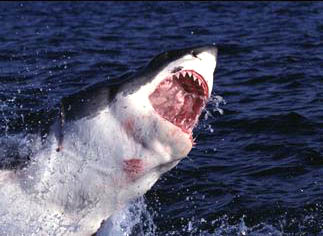 Product Videos
Custom Field
Comes with a Certificate of Authenticity & Condition / Information Sheet
Product Reviews