Product Description
ITEM # 

SH6-205

ID

Carcharocles megalodon

FOUND

Beaufort, South Carolina, U.S.A.

AGE

MIOCENE to PLIOCENE:  23.3 - 1.81 million years ago

SIZE

4.45" in length on the diagonal edge

CONDITION

NO REPAIR OR RESTORATION

NOTE

DEFORMED TEETH LIKE THIS ARE EXTREMELY RARE
AND HIGHLY DESIRABLE AMONGST COLLECTORS

INCLUDES DIPLAY BOX -

 Actual Item - One Only

Comes with a certificate of authenticity / information sheet
CLICK HERE TO LEARN MORE ABOUT MEGALODON
Usually, when a diver or dealer acquires such a rare Megalodon tooth as this SUPERB PRESERVATION severely pathologically deformed example, it is not offered for sale. Unlike other dealers, we do NOT collect teeth nor high-grade all the best acquisitions, keeping them for ourselves. Pathologically deformed teeth have a strong collector following. Most deformities are very mild variations of a normal tooth and even then, those deformities are scarce. Seeing a tooth with dramatic deformities such as this tooth is ULTRA RARE. In almost all cases where we have seen a pathological tooth, the teeth are in horrible condition but are prized for their deformity. In the case of this spectacular specimen, we have not only a fascinating set of bizarre deformities, but the tooth itself shows EXCELLENT preservation with most importantly, TOP GRADE SERRATIONS that follow the incredibly wavy and in-grown deformed blade edges on BOTH sides of this large tooth.
Other than the slightly worn tip from feeding, the overall quality of this tooth far exceeds the condition of most deformed Megalodon teeth. The enamel is an extremely reflective metallic charcoal color with patterns. The root is complete and full with no missing areas. The serrations are so well-preserved that it is an extra treat to see because it is the serrated blade edges that are deformed so you can see how the serrations follow the bizarre waves even to the point where they grow in on themselves. Of all the teeth we ever offered, less than a handful have been seriously deformed like this one and this one is the nicest of all the teeth we have ever sold with major deformities. This HIGHLY COLLECTIBLE and RARE specimen has absolutely NO REPAIR AND NO RESTORATION. HIGHLY RECOMMENDED and a very rare and desirable example! Every Megalodon tooth collection should contain at least one deformed tooth.

At Paleo Direct, every Megalodon tooth we offer (even if from an old collection) is run through our on-premises lab facility for scrutiny. It is then microblasted to clean it and inspected for any defects.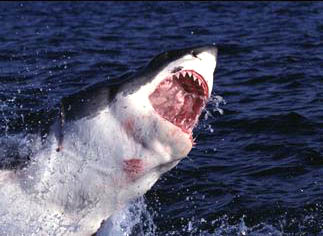 Product Videos
Custom Field
Product Reviews