Product Description
Fine grade fossil teeth from North American Prehistoric Giant Armadillos are not common fossil finds and make an interesting as well as educational specimen for Ice Age mammal fossil displays. This is a molar tooth from the North American Giant Armadillo Holmesina floridanus. This creature was a bizarre beast that went extinct at the during the final Ice Age in the United States.
Molar tooth has a nice natural dark brown color and shows its characteristic lobed cross-section design on the chewing surface. A fine quality display specimen from a prehistoric creature most people have no knowledge of!
CLICK HERE TO LEARN MORE ABOUT GIANT ARMADILLOS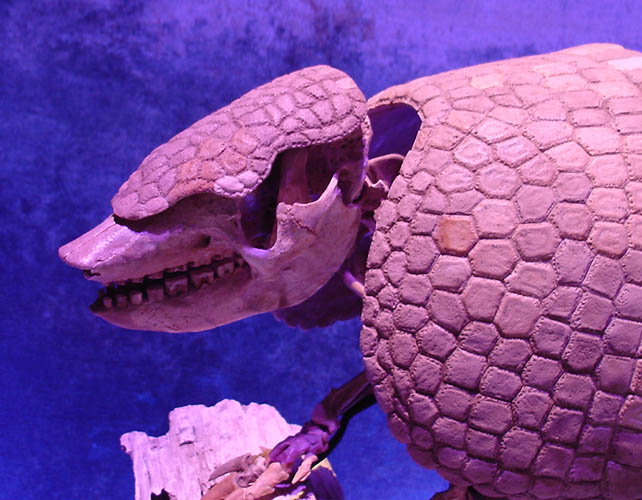 All images and text on this site are protected by copyright and may not be used in any way.
Product Videos
Custom Field
FOUND
Santa Fe River - Florida, U.S.A.
AGE
PLIOCENE: 3.2 - 1.8 million years ago
CONDITION
NO REPAIR OR RESTORATION
::
Includes a LIFETIME GUARANTEE Certificate of Authenticity & Condition / History Sheet
Product Reviews