Product Description
Most TYRANNOSAURUS REX teeth are usually quite ugly despite their steep prices reflecting their rarity and market demand. In 2011, a heavily weathered T. rex tooth sold at auction, for a whopping $56,250! That tooth had a partial root attached which contributed to its length. This tooth is HEAD AND SHOULDERS nicer than that specimen AND, it does NOT include any root so the length is pure crown meaning this tooth would have exceeded the length of the one sold in auction had it had the same amount of root!
No type of dinosaur commands more respect and fascination than the members of the tyrannosaur family and a T. rex tooth is at the top of every dinosaur fancier's list. It is one of those few "Holy Grail" fossils that many aspire to own who actually have no interest in building a fossil collection beyond capturing that one single prize of natural history. Without question, fine quality teeth and bones of these dinosaurs will steadily appreciate year after year as limited legal collecting regions in the United States continue to be scavenged and produce less and less fine quality specimens.
At a size approaching 4 inches on the leading curve, and an enormous 4.25" around the base, this is a massive BONE-CRUSHING, exceptionally well-preserved and INTACT fossil tooth of an adult Tyrannosaurus rex. It was found unbroken and in remarkable preservation needing NO REPAIR, FABRICATION OR RESTORATION. It measures a massive 3.75 inches along the front edge and is ONE OF TWO OF THE FINEST AND LARGEST T. REX TEETH WE HAVE EVER OFFERED FOR SALE TO DATE. Serrations are visible on the leading edge and worn on the trailing edge, due to natural feeding wear when this monstrous dinosaur was once alive. Very seldom do you ever encounter Tyrannosaurus rex teeth like this specimen, that have NO REPAIR AND NO RESTORATION.
Take note, this will probably be one of the finest T. rex teeth you will ever see offered. This is the NUMBER ONE dinosaur to have a tooth from and even the most hideous and plastic-filled teeth fetch lofty prices. While we have collected T. rex specimens in the past, and constantly get requests for teeth, never have we come across something as nice as this tooth! Examples of this SIZE and QUALITY that are UNBROKEN are BEYOND RARE!
In December of 2011, a heavily weathered and repaired large tooth sold in a U.S. auction for a staggering $56,000.00 demonstrating the viability of these teeth to out-perform not only conventional investments, but many rare collectibles. One thing for sure - you do not have to ever lose sleep over owning a top grade, rare fossil of wide public interest. Unlike all other investments, with a collection of supreme grade fossils that have market appeal, you never have the worry of the value plummeting for reasons beyond your control like typical investments.
NOTE: Our staff is fully experienced and regularly performs all phases of fossil repair and restoration on their premises where needed. This work is always disclosed on our website voluntarily, and can be found in the text of the fossils we offer. Caveat emptor when it comes to dealers that buy already prepared specimens because there is a great tendency to stretch the truth when it comes to completeness and authenticity as the financial rewards ARE VERY HIGH on fossils from this dinosaur, ESPECIALLY! This is a very important issue in the fossil business as almost all fossils have some repair and/or restoration. Purchasing specimens FROM THE ACTUAL PERSON OR PERSONS DOING THE PREPARATION WORK is VITAL for you the buyer, to know what you are getting. Buying rare fossils from a seller that just buys at a show or from another broker, buying from someone else who simply echoes what they were told, is the best way to get a mystery fossil and get ripped off. This kind of rampant misrepresentation in the fossil market is one of the key arguments the science community uses to discourage buying fossils in the first place! To be sure that what you are buying is accurately and honestly represented, only deal with a highly experienced professional who is actively engaged in, as well as has first-hand knowledge AND experience with regard to fossil preparation, repair and restoration. Equally important is a complete understanding of the anatomy of the specimen and animal at hand.
Lately, we have seen a variety of sellers offering Nanotyrannus teeth from the same formation (which are more laterally compressed and less robust than T. rex teeth), and even Carcharodontosaurus teeth from Morocco, as Tyrannosaurus rex teeth.
See below photo to help to identify what to look for in REAL T. rex teeth. The difference in value and price is SUBSTANTIAL between these different theropod teeth so emphasis should be not only on the existence of repair or restoration but on accurate identification, as well. A photo above of this tooth offered here shows the edge view with classic D profile and offset serration line as well as a more robust cross-sectional profile compared to Nanotyrannus. An equal-sized Nanotyrannus tooth would sell for a TENTH OR LESS of the price of a T. rex tooth of the SAME length! Whether it be ignorance or deceit, we have seen numerous instances of Nanotyrannus teeth being sold online as T. rex!
SEE MORE T REX TYRANNOSAUR FOSSILS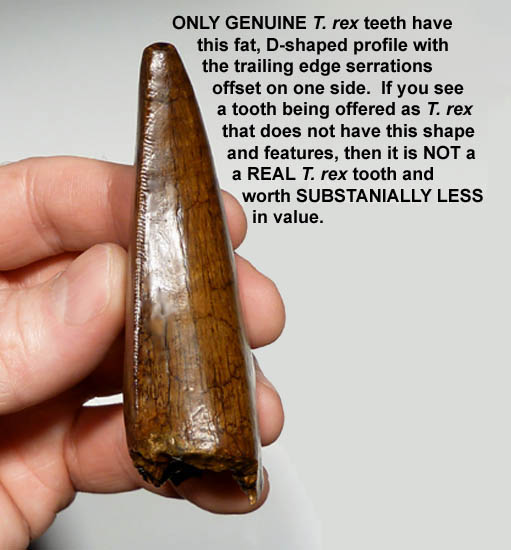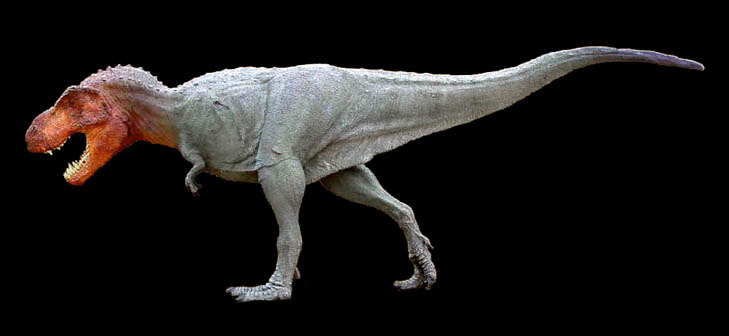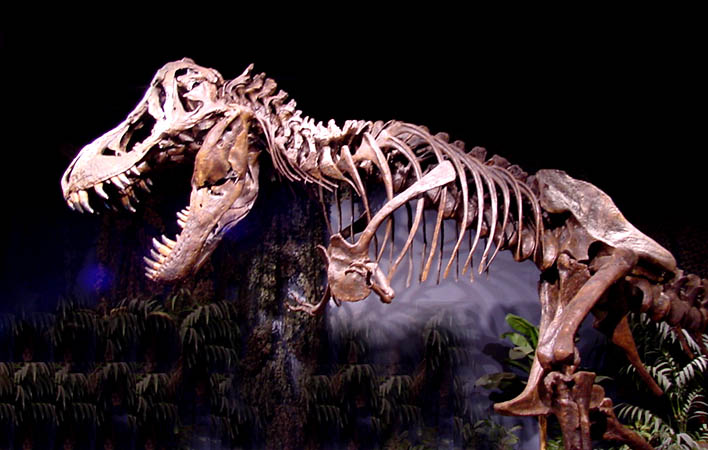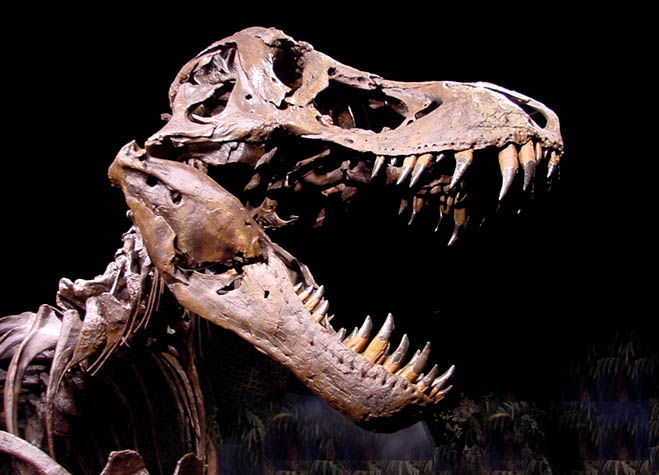 - all images and art copyright protected

Product Videos
Custom Field
FOUND
Hell Creek Formation - Montana, USA
AGE
LATE CRETACEOUS: 68 - 65 million years
SIZE
3.75" long on the leading edge, 4.25" around the base!
CONDITION
SUPERB CONDITION WITH NO REPAIR OR RESTORATION. TINY PORTION OF ENAMEL WORN ON ONE SIDE ONLY FROM NATURAL FEEDING WEAR..
NOTE
AN ENORMOUS BONE-CRUSHING TOOTH FROM THE JAWS OF A MASSIVE T REX DINOSAUR! ONE OF TWO OF THE LARGEST AND FINEST, UNBROKEN TEETH WE HAVE EVER OFFERED IN OUR 32 YEAR HISTORY.
::
Includes a LIFETIME GUARANTEE Certificate of Authenticity & Condition / History Sheet.
Product Reviews