Product Description
ITEM # 

CROC032

ID

Crocodile Species Unknown

FOUND

Kem Kem Red Beds - 

Tenere Desert - Sahara Desert, South Morocco

AGE

LATE CRETACEOUS:  100 - 66 million years ago

SIZE

1.75" long

CONDITION

NO REPAIR OR RESTORATION

INCLUDES DISPLAY BOX

   Actual Item - One Only

Comes with a certificate of authenticity / information sheet
CLICK HERE TO LEARN MORE ABOUT CROCODILES
This is a superb and uncommon specimen of a fossil crocodile tooth from a very large Late Cretaceous crocodile. It is an intact and undamaged crown tooth of the finest quality. It is INTACT WITH NO REPAIR AND NO RESTORATION. The stunning color and grain is 100% genuine and natural. Prehistoric crocodile teeth are an affordable and collectible predator fossil. They make for a great addition to a well-diversified collection or a perfect way to start a fossil tooth collection.
An American team of paleontologists on an expedition in Niger in the year 1997 and later, in a return expedition in 2000, unearthed remains of a huge crocodile that had first been discovered in the 1940's by French paleontologists. Scattered remains and large teeth have been discovered in various prehistoric marine environments of North Africa for many decades but this is the first time a full-fledged excavation and study had been done on the beast. The result - the discovery of Sarcosuchus imperator or "SUPER CROC" as it has become notoriously known as.
The scientific name means 'flesh crocodile emperor'. This monster crocodile from the days of the dinosaurs is estimated to have weighed 10 tons and attained a length of nearly 40 feet with a skull exceeding 5 feet in length! Large vertebrates including dinosaurs, are believed to have been its unfortunate victims.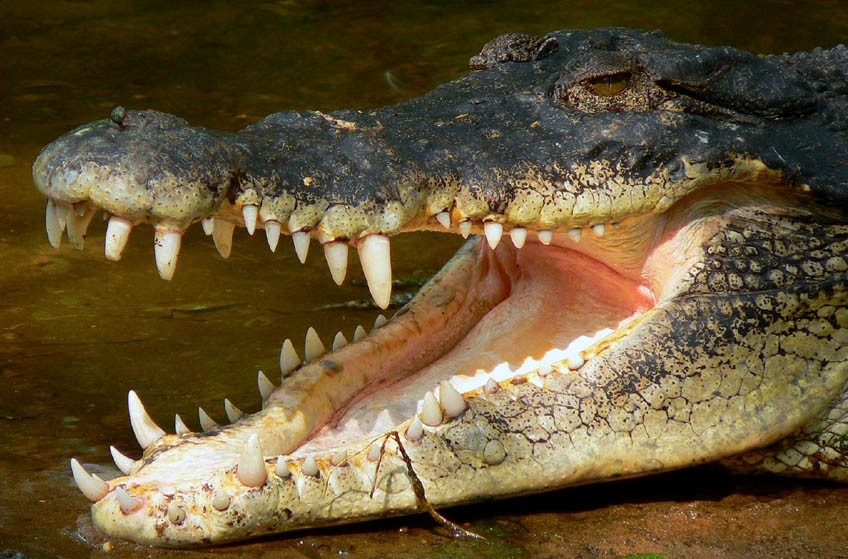 image copyright by PaleoDirect.com

Product Videos
Custom Field
Product Reviews